Where Are Your Favorite 'Great British Bake Off' Contestants Now?
7 min read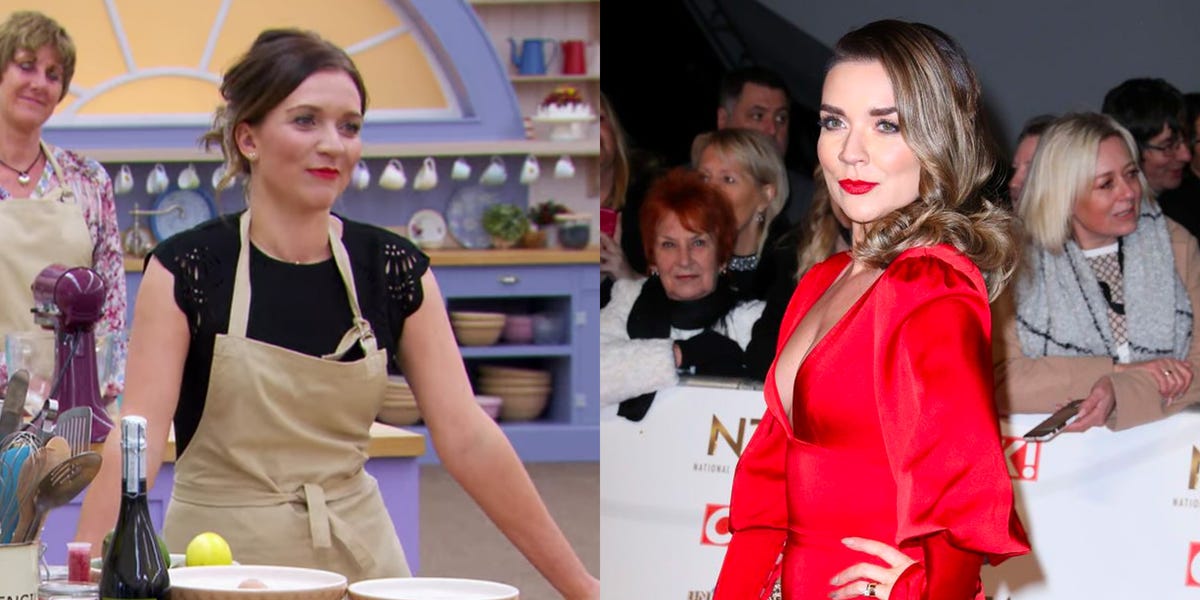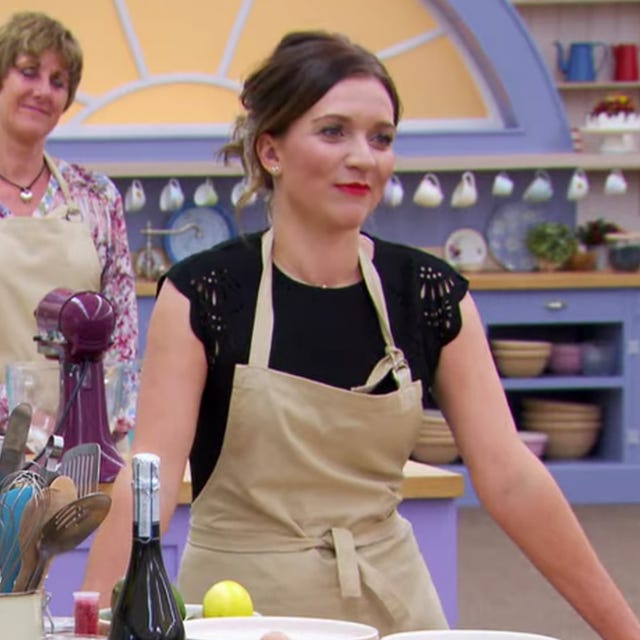 BBC + Getty
Before stepping foot inside The Great British Bake Off tent, these contestants were amateur bakers. But they wanted to see if they had what it takes to bring home the cake stand trophy and, as a result, the show changed most of their lives. From forging lifelong friendships to launching successful baking careers, see what your favorite GBBO contestants have been up to since hanging up their aprons.
Advertisement – Continue Reading Below
THEN: Frances Quinn
When we first met Frances, she was a part-time baker, full-time children's clothing designer from Market Harborough. It was Quinn's multitiered Midsummer Night's Dream-themed cake that helped her take home the GBBO cake stand in 2013.
THEN: Ruby Tandoh
Ruby Tandoh was a fan favorite in season 3, earning the title of star baker three times. Originally from Essex, the amateur baker's desserts stood out in the tent and were enough to get her to the finals in 2013. She competed in the all-woman final episode and came in as runner-up.
THEN: Nadiya Hussain
Before entering the tent, Nadiya Hussain was a mother of three and worked as a social worker in Leeds. From her witty and dry commentary to her show-stopping creations, there was a lot to love about the season 3 winner. Oh, and let us not forget her tearjerker of a victory speech in the finale.
NOW: Nadiya Hussain
Since appearing on GBBO in 2015, Hussain has remained in entertainment. She quickly became one of Britain's top food personalities and even baked Queen Elizabeth's 90th birthday cake (yes, the Queen Elizabeth). She's also released numerous cookbooks, children's books, and a line of children's cooking toys.
THEN: Candice Brown
It wasn't long before her signature red pout and creative designs (the gingerbread pub, anyone?) made Candice Brown a front-runner in season 4. In 2016, the former P.E. teacher ended up taking home the cake stand, as well as a peck on the cheek from Paul Hollywood.
THEN: Jane Beedle
We were introduced to the highly skilled baker and garden designer in season 4—and she quickly became a fan favorite. At the end of the competition, Beedle secured a spot in the finale and ended up being a runner-up.
NOW: Jane Beedle
Beedle's love of baking has not wearied since leaving the tent. While she still works as a garden designer, the star baker also teaches demonstrations at festivals and is available for classes via Bake With a Legend.
THEN: Sophie Faldo
Sophie Faldo pursued her love of baking after leaving the military and her regimented technique earned her a top spot on season 5. She took home the prize in 2018 after facing off against Steven Carter-Bailey and Kate Leroy.
NOW: Sophie Faldo
After becoming a GBBO winner, Faldo jumped into baking full-time. She founded a bespoke wedding and dessert company based in Wiltshire and regularly contributes as a food writer for publications like the The Sunday Times.
THEN: Steven Carter-Bailey
Steven Carter-Bailey earned the tent's first star baker title in season 5 and continued to wow the judges throughout the competition. Besides becoming BFF (baking friends forever) with fellow contestant Sophie Faldo, he also made it all the way to the final episode.
NOW: Steven Carter-Bailey
Like many former bakers, Carter-Bailey returned to the tent to compete in The Great New Year's Bake Off in 2019—and this time, he won! While he's still baking custom cakes, he's also a food personality on ITV's News London and has a segment on Tring Radio, where he frequently interviews former GBBO contestants.
THEN: Flo Atkins
At 71 years old, Flo Atkins became the old contestant to compete on GBBO when she entered the tent in 2017. She was the third contestant to go home, but not without leaving a memorable impression thanks to her snappy one-liners and refusal to use a bread timer.
THEN: Stacey Hart
Stacey Hart knew she could handle the rigor of the GBBO tent in 2017, as she prepared for it by being a stay-at-home mom of three boys. However, the finalist baker previously only baked for her family and her specialty was bread.
THEN: Tom Hetherington
Week after week, we watched Tom Hetherington serve up precisely made bakes, as the Scottish pro soccer player advanced late into the competition. Unfortunately, he was sent home before the finals, but he did return to see who was named the winner of season 5.
THEN: Liam Charles
The 19-year-old student was hailed by the show's judges, Prue Leith and Paul Hollywood, for his flavor combinations throughout the competition. But even more amazing was the fact that he took up baking only four years before entering the tent.
THEN: Rahul Mandal
While working as a professor at The University of Sheffield, Rahil Mandal proved his creative side with jaw-dropping creations that ultimately won him the GBBO champion title in season 6.
NOW: Rahul Mandal
Although he won the ultimate baking title, Rahul kept his day job. He's used his public platform to create the AMRC Tribe, which encourages more women to enter engineering, but he still frequents the kitchen.
THEN: Kim-Joy Hewlett
Kim-Joy Hewlett stole our hearts with her animal-themed bakes every episode. Eventually, her bright and vibrant designs earned her a spot as a finalist in season 6.
NOW: Kim-Joy Hewlett
Kim-Joy didn't stop making her adorable desserts once she left the tent. She's constantly updating her Instagram followers with tutorials on how to bake koala shortbread cookies or panda madeleines. Hewlett also recently released her third cookbook.
THEN: Ruby Bhogal
Ruby Bhogal worked as a railway project manager in London, but when she was unemployed for two months, she discovered her love for baking. She entered the tent in 2018 and made it to the finals, narrowly losing out to Rahul.
NOW: Ruby Bhogal
She didn't win GBBO, but Ruby hasn't let that deter her from working in the kitchen. While maintaining her career in rail, she contributes recipes to publications like GQ and keeps up her Instagram.
THEN: Manon Lagrève
Born in France, Manon Lagrève moved to London in 2011 and never left. She had a rollercoaster ride, being awarded the season's first star baker title, then spurring controversy with fans for cheating when she used acetate paper on her tiered cake, and ultimately being eliminated as a quarter finalist.
NOW: Manon Lagrève
After her elimination, Lagrève launched her blog, Manon's Little Kitchen, where she shares recipes, travel ideas, and lifestyle tips.
THEN: Antony Amourdoux
Antony Amourdoux worked as a banker in London before joining the tent for season 6. He was inspired to bake by his father and grew up in India before moving to the U.K. as an adult. By the first episode, he captured our hearts with his Bollywood dance moves and flavorful mango and chili biscuits. Sadly, he was eliminated after bread week.
NOW: Antony Amourdoux
Antony's baking skills have only improved since his elimination. The 32-year-old banker keeps fans up-to-date with his Instagram posts of his delicious creations—after work, of course.
THEN: David Atherton
David Atherton was a health advisor from Yorkshire before entering the tent in season 7. He credited his mother for teaching him to bake at a young age and consistently wowed the judges with his precise bakes and designs. Ultimately, he took home the title in 2019.
NOW: David Atherton
The star baker and 2019 champion released a children's cookbook, My First Cook Book, after the show and his second book, Good to Eat, is set to be released in 2021.
THEN: Steph Blackwell
With her fringe bangs and bright shirts, Steph was an early favorite of fans and Paul Hollywood. Week after week, we watched her make recipes taught to her by her Gran. After being named star baker a record four times, she competed in the finals and was the runner-up.
THEN: Alice Fevronia
School teacher Alice Fevronia returned week after week thanks to encouragement from her students and her delicious bakes. She ended up making it all the way to the finals with her inventive designs, like the notorious tree house pastry pie.
NOW: Alice Fevronia
Alice is still teaching geography, but her time in the tent inspired her to launch a website where she catalogs her favorite recipes.
THEN: Henry Bird
Henry brought button-downs and ties back into style during his time on GBBO. The 20-year-old student at Durham University made a lasting impression in the competition thanks to his sophisticated dishes, but was sent home before the semi-finals.
This content is created and maintained by a third party, and imported onto this page to help users provide their email addresses. You may be able to find more information about this and similar content at piano.io
Advertisement – Continue Reading Below