Baking Inspiration For The Autumn Months
3 min read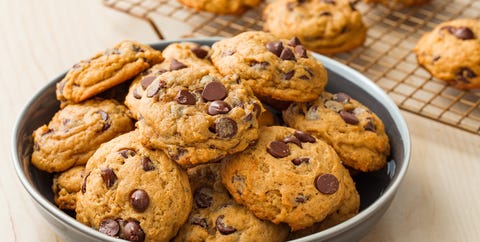 Autumn has officially started and with that comes the cooler weather, darker nights and changes in nature. With the colder, darker evenings, many of us are quick to leave behind refreshing summer salads in favour of one-pot wonders and comforting dishes that leave us feeling happy and satisfied after a long day.
Autumn also lends itself to baking and making delicious desserts, with warm and flavourful bakes a choice for many after a warming dinner. With caramel, cinnamon, apple, plum and ginger flavours bursting out of many autumnal bakes, it's no surprise that many autumn-inspired recipes bring back fond memories of childhoods long gone. If you're looking for some baking inspiration for the autumn months, here are some great ideas.
Bakewell Tart
Bakewell tart is a British classic, packed with so many different flavours, it's no surprise that it is a family favourite! With a soft pastry case, tangy raspberries and a smooth almond frangipane, this autumnal dessert is a must for those cold Sunday afternoons, especially served with warm custard! If you didn't fancy making a whole Bakewell Tart, you could instead make Bakewell Tart inspired cupcakes, using soft vanilla cake, raspberry jam, almond infused buttercream and finished with a sprinkle of flaked almonds, of course!
Cinnamon Buns
Cinnamon is a flavour that perfectly complements autumn with its subtle fiery warmness. It works with a whole host of different bakes and desserts and none more so than a soft, doughy cinnamon bun. Making your own cinnamon buns is surprisingly easy and is a great way to spend a rainy day. It requires a few different techniques and can be a lengthy process, but it is well worth the time when you bite into a pillowy bun. Using plenty of cinnamon, sugar and icing, this bake goes well with a nice, warm cup of coffee in the afternoon.
Halloween Spider Biscuits
Of course, with autumn comes Halloween! Kids love celebrating Halloween and dressing up in spooky costumes and other traditional Halloween activities, such as trick or treating, apple bobbing and telling scary stories. If you're looking for something to do over the school holidays, then why not get the kids involved in making some Halloween spider biscuits! You don't even need to make the biscuits yourself, you can just decorate them using icing, sweets, sprinkles and dried fruits if you want to minimise the mess. Why not use a selection of biscuits and see what other scary ideas your kids come up with, or use delicious pre-made bakery products for fun Halloween loaf cakes or add some googly eyes for fun lunchbox snacks.
Sticky Gingerbread Pudding
Ginger is a very popular spice used in the autumn and winter months. It's very warming and pairs well with other spices, such as cinnamon and mixed spice, to be used in cake and biscuit recipes. If you love the taste of ginger cake or biscuits and the traditional sticky toffee pudding dessert, then why not combine those essential autumn flavours to create a sticky gingerbread pudding? Using a traditional sticky toffee pudding recipe, simply add in some stem ginger and freshly grated ginger to get that fiery flavour and pair with an indulgent brandy and orange sauce and fresh custard.