CIA has a new look and new logo. Now to see if its rebranding can impress & woo millennials
11 min read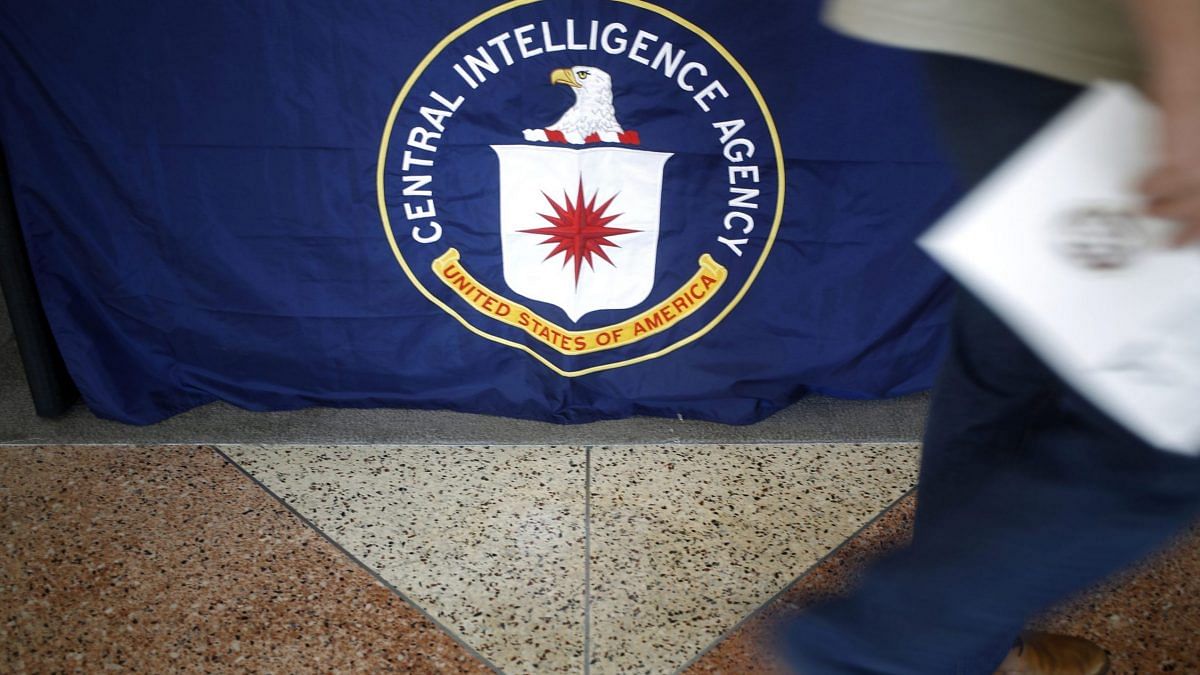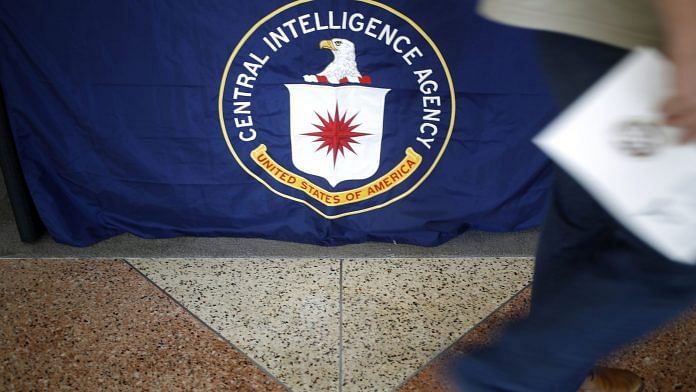 Text Size:


A few days before insurrectionists stormed the U.S. Capitol, the Central Intelligence Agency — "the Nation's first line of defense" — unveiled a rebrand. The government-issue website was replaced with a bold and dramatic "dark mode" look:
And the patriotic seal (eagle, compass, scroll) morphed into a strikingly contemporary design:
This edgy new identity is a departure not only from the visual tradition of U.S. intelligence agencies …
… it is a departure from the conventional crests and seals of most competing foreign services, allied and hostile:
In keeping with all rebrands in the social-media age, the CIA's new look launched a thousand quips:
Some say music festival. I say '50s spy agency or radio station logo. Is that a stylized fingerprint or hedcut? If one holds it up to one's ear, one can actually hear a grainy phone booth call from an informant in a trench coat. Doesn't do much for diversity. #ciarebrand #cia pic.twitter.com/psMrdX6IuY

— Graphicritic (@graphicritic) January 6, 2021
The new CIA logo is literally a Mutek poster pic.twitter.com/3RsPzWzDFt

— snacks pearl (@maxpearl) January 4, 2021
And technical critiques:

Here are some rather dreadful issues with the new @CIA logo recently announced. Nothing to do with concept—uggghhhh—instead I just marked up numerous examples of sloppy craftsmanship, that only amateurs would overlook.

How sad. I'm guessing nepotism played a role in this? pic.twitter.com/ioYwcfcrCL

— 🗽CentralScrutinizer ☠️ (@CipherKnot) January 9, 2021
And for a giddy 36 hours, the "art prankster" Ryder Ripps — apparently a collaborator with Kayne, Grimes, Soylent and Pornhub — took credit for the work, before the CIA squelched his fun with a blunt rebuttal. Amusingly, a parallel rebuttal was issued by Grilli Type, the Swiss foundry behind two typefaces selected by the CIA: Sectra and America.
Regarding the CIA's usage of our typefaces: the licensing was purchased directly through our online shop by their agency. We had no advance knowledge of this use, and no part in their redesign in any way.

— Grilli Type Foundry (@grillitype) January 5, 2021
Why rebrand the CIA
In his 1974 spy classic, "Tinker Tailor Soldier Spy," John le Carré wrote:
"Haydon also took it for granted that secret services were the only real measure of a nation's political health, the only real expression of its subconscious."
What, then, are we to make of agencies like the CIA rebranding? Or indeed the various forces propelling their publicity: the need for civilian vigilance and tip-offs; a sense of piqued amour-propre after decades of fictional (mis)portrayal; the increasing impossibility of total anonymity, even for spies; and the race for the finest talent.
For all the design-world derision, the CIA's motives are clear: the creation of a brave new brand for bold new generation of brand-savvy recruits. As the agency's then-director, Gina Haspel, said:
"We've come a long way since I applied by simply mailing a letter marked 'CIA, Washington, D.C.' … I'm proud to share our new website and hope it piques the interest of talented Americans, giving them a sense of the dynamic environment that awaits them here."
How intelligence recruitment works
Domestic intelligence recruitment has two main aims: attracting the finest home-team talent, while repelling foreign approaches. For decades these aims were pursued alongside a strict adherence to social conformity and cloak-and-dagger secrecy. Espionage was, by and large, pale and patriarchal — rejecting swathes of the population out of hand, and hiding in plain sight as a matter of course.
The British government only officially acknowledged the existence of its domestic security service, MI5, in 1989 — 80 years after it was established. And the existence of the foreign secret intelligence service, MI6, was only formally admitted in 1994, in time for the Queen to open its improbably flamboyant London headquarters.
For generations of spies such social conformity and "strategic ambiguity" was axiomatic and, presumably, useful. But given the rapidly shifting geography of human intelligence (HUMINT), and the technical complexity of signals intelligence (SIGINT), the demand for highly specific linguistic, computing and analytical skills outweighs much of the generational deference to white-bread social profiles or the old school tie.
Moreover, in the cut-throat market for cutting-edge talent, lumbering, budgeted and opaque government agencies suddenly find themselves competing with the nimble footwork, deep pockets and brand equity of Big Tech.
As a result, intelligence agencies have been obliged to embrace diversity and extend olive branches to groups they painstakingly excluded — and targeted.
According to the Office of the Director of National Intelligence, in the 2019 fiscal year only 39% of U.S. intelligence professional were women, and just 27% were from minority groups (compared with 37% in the federal and civilian workforces). It's surely no coincidence, then, that the CIA's new website spotlights non-male, non-white portraits:
Nor is it an accident that the British security services tout their support of disability inclusion, women's suffrage, pay equality, racial diversity and Black Lives Matter.
In 2017, Justin Trudeau apologized to Canada's LGBT community for the historic persecution of federal and military employees, including those subjected to the "fruit machine" — a bizarre contraption that purported to measure homosexual arousal. Similarly, in 2020, MI5 expressed "regret and shame" for excluding LGBT individuals from its ranks until 1991, and for decades of surveillance and persecution.
Not everyone is likely to be convinced by such Damascene conversions. As Elly Belle wrote of the CIA's new "millennial start-up" look:
"The truth is that this rebrand is not only about promoting the "dynamic environment" at the agency. By using trendy aesthetics, [the CIA] can veil what they truly operate and exist to do, which is not simply to be "the Nation's first line of defense" but to impose violence on both Americans and people in other countries — largely Black people and people of color."
---
Also read: Once upon a spooky time, when Indian and CIA spies were partners in spying
---
Spying on LinkedIn
A better-branded approach to spying may also be catalyzed by the "industrial scale" of cyber-espionage aimed at individuals unaware of their intelligence potential. As the world becomes ever more reliant on complex technical systems and widely distributed networks, so grows the asset value of anyone with access to sensitive data or intellectual property, including an army of "civilian" scientists, academics, technicians and businesspeople.
As a consequence, intelligence agencies need to repel hostile foreign approaches with as much tenacity and imagination as they recruit domestic talent — a poacher/gamekeeper duality encapsulated in the pleasingly blunt motto of the Australian Signals Directorate: "Reveal their signals; protect our own."
Last November, for instance, members of the Five Eyes intelligence alliance (Australia, Canada, New Zealand, the U.K. and the U.S.) launched a glossy "Think Before You Link" campaign to alert anyone with access to sensitive information to the risks of "malicious actors using online platforms, apps, websites or emails to approach individuals."
Of these approach paths, one stands out: LinkedIn.
In 2017, Germany's domestic intelligence service (BfV) reported that, between January and September that year, the Chinese government attempted more than 10,000 hostile contacts on LinkedIn, posing as headhunters, consultants, scientists and academics.
And, according to LinkedIn's own data, between January and June 2019, the company took action against 21.6 million fake accounts — some 5,000 per hour — 19.5 million of which were rejected during registration.
The mind-boggling scale of these Potemkin profiles indicates the hazards now facing experts in every field. As Clint Watts, a former FBI special agent and senior fellow at the Center for Cyber and Homeland Security, told CNBC:
"If you're a foreign intelligence agency, LinkedIn is a gold mine, because you can get friends, followers, family — and people's rank inside companies. … There are more secrets in Silicon Valley than there are in Washington, D.C."
Of course, LinkedIn is but one star in a firmament of risk. Google's "Threat Analysis Group" recently posted details of a campaign attributed to a "government-backed entity based in North Korea" which exploited Twitter, LinkedIn, Telegram, Discord, Keybase, YouTube, blogs and email to target security researchers and attempt the installation of malware.
The threat of cyber-espionage is clear, present, and ever evolving. Last year Western spy agencies warned that Russian hackers were targeting civilian scientists working on Covid-19 vaccines; and officials warned that China and Russia may be trying to sabotage America's vaccine supply chain. Only a few days ago, The Times reported that almost 200 British academics are being investigated by the security services for "unwittingly" "transferring world-leading research in advanced military technology such as aircraft, missile designs and cyberweapons to China." The maximum penalty for this offense is 10 years in prison.
It's no surprise, then, that some are rethinking spycraft's age-old shibboleths of secrecy and ambiguity in favor of a bolder, brand-forward approach.
Risks of technology
The blurring of the boundaries between state and civilian, government and corporate, covert and overt is largely due to the all-pervasive presence of technology — which represents a Pandora's box of intelligence opportunity and risk.
In November 2017, the-fitness tracking app Strava ("the social network for athletes") published a highly detailed global heatmap of exercise routes:
Awkwardly, internet sleuths quickly discovered that — because soldiers and spies like nothing more than jogging round a perimeter — Strava's heatmap unintentionally identified the location of numerous sensitive military and intelligence sites, including: U.S. forward operating bases in Helmand, Afghanistan; an embassy compound in Pyongyang, North Korea; and an alleged U.S. "black site" in Djibouti.
Worse still, Strava's dataset could reportedly be scraped to disclose the identity and daily routines of individual military and intelligence officers.
It just keeps getting deeper. You can also trivially scrape segments, to get a list of people who travelled a route, and trivially obtain a list of users. #Strava pic.twitter.com/U9DnPsyHUD

— Paul D (@Paulmd199) January 28, 2018
Jogging is not the only danger. In 2018, it emerged that one of the Russian spies implicated in cyber-attacks against the West had uploaded to his mylove.ru dating profile a selfie taken yards from the headquarters of the Main Intelligence Directorate (GRU). And in 2019, it was reported that Russia may have used the Ukrainian elections as a test-bed to "weaponize" Tinder as a tool of "kompromat."
Naturally, fitness and dating apps represent just a few clicks among thousands of open (or hackable) online sources, including digital mapping, satellite imagery, flight tracking, vessel tracking, air-traffic control, cross-walk cameras, web archiving, web crawling, the dark web, the internet of things, aliases, usernames, imaging archives, planning applications, architectural plans, travel itineraries, even Microsoft Flight Simulator — to say nothing of the tsunami of intimate (and incriminating) posts, photos and videos voluntarily uploaded to social media every minute, each bristling with time-stamped and geolocated metadata.
Whereas haystacks historically offered anonymity, the proliferation of accessible data is coterminous with the development of sophisticated analytical tools, including image recognition, facial recognition, reverse image search, geolocation, chronolocation, metadata analysis, virtual reality and digital modelling. Such tools become exponentially more powerful when combined with grass-root crowd sourcing techniques reminiscent of massively multiplayer online games.
The democratization (and quasi-gamification) of open-source intelligence (OSINT) has revolutionized opportunities for armchair espionage, giving amateur analysts surveillance capabilities hitherto available only to wealthy nation-states.
The results can be remarkable.
By combining publicly accessible data with untold analytical man-hours, the "independent international collective of researchers, investigators and citizen journalists" Bellingcat has unearthed disturbing intelligence on state and non-state actions, including: the downing of Flight MH17; the Salisbury poisoning of Sergei and Yulia Skripal; the polluting of Iraq's Shatt Al-Arab River; and the nerve-agent poisoning of Alexey Navalny.
Forensic Architecture, a research agency based at Goldsmiths, University of London, has used similar methods to investigate alleged police brutality during Black Lives Matter protests; "herbicidal warfare" in Gaza; chemical attacks in Douma; the Grenfell Tower fire; and the Beirut port explosion, among many others.
And the internet is currently ablaze with volunteers scrutinizing press photos, television feeds and social media uploads to identify those involved in the U.S. Capitol riots — vigilante "analysts" doxing vigilante "patriots":
Yet the many who have applauded such seemingly benevolent "digilantism" should remember that just as crowds are never neutral and sources rarely perfect, so motives are seldom pure. In other words: White-hats make mistakes, and black-hats have access to the same OSINT tools.
The impact of digilantism on formal government recruitment is not easy to predict. Will "citizen journalists" guard jealously their freedom to investigate whom and what they wish? Or will some seamlessly segue into serving state agencies? This assumes, of course, that digilante groups are indeed independent and have not (yet) been infiltrated by government forces, friendly or hostile.
The millennial approach
Notwithstanding the mockery of the CIA's new identity, it's likely not to be the last millennial rebrand in international intelligence.
In an era of technical complexity, competitive recruitment and amateur espionage, mailing a blind letter to the CIA, or hoping to be tapped by a tweedy Oxbridge "talent spotter" feel as outdated as the "cuddly uncle" outreach of quiz books, cryptography challenges, online puzzles and micro-sites for the kids.
Indeed the CIA is not the first agency to break away from stately crests and corporate seals to embrace a commercial brand.
Australia's Signals Directorate has a similarly dynamic red-accented monochrome look:
The Finnish security and intelligence service SUPO has an appropriately "fin-tech" feel:
And in 2015, Britain's century-old surveillance agency GCHQ stepped onto the streets with "hipster" recruitment adverts pressure-washed out of the grime on British inner-city pavements — a dubiously legal piece of "reverse graffiti" guerilla marketing not usually sanctioned by the state.
While many agencies are torn between recognizing that James Bondian clichés of action and adventure are a useful "recruiting sergeant" and realizing they paint an unrealistic picture of espionage, Israel has fewer qualms. When Mossad launched its first recruitment website in 2014, it unveiled an action-packed and female-led promotional video (featuring scenes remarkably similar to the 2020 TV spy-series Tehran).
Such melodrama may well become mainstream. For, regardless of spying's mundane realities, which espionage archetype is likely to lure recruits from the buzz of citizen journalism or the FAANGs of Big Tech: the diligence of George Smiley or the chaos of Carrie Mathison?
Just be careful which LinkedIn invites you accept.
---
Also read: When a spy story from India-US mission during the Cold War spooked an IAF pilot
---
Subscribe to our channels on YouTube & Telegram
Why news media is in crisis & How you can fix it
India needs free, fair, non-hyphenated and questioning journalism even more as it faces multiple crises.
But the news media is in a crisis of its own. There have been brutal layoffs and pay-cuts. The best of journalism is shrinking, yielding to crude prime-time spectacle.
ThePrint has the finest young reporters, columnists and editors working for it. Sustaining journalism of this quality needs smart and thinking people like you to pay for it. Whether you live in India or overseas, you can do it here.
Support Our Journalism
!function(f,b,e,v,n,t,s)
if(f.fbq)return;n=f.fbq=function()n.callMethod?
n.callMethod.apply(n,arguments):n.queue.push(arguments);
if(!f._fbq)f._fbq=n;n.push=n;n.loaded=!0;n.version='2.0';
n.queue=[];t=b.createElement(e);t.async=!0;
t.src=v;s=b.getElementsByTagName(e)[0];
s.parentNode.insertBefore(t,s)(window,document,'script',
'https://connect.facebook.net/en_US/fbevents.js');
fbq('init', '1985006141711121');
fbq('track', 'PageView');